Bigg Boss 8: Birthday Special! Here's taking a look at Karishma Tanna's most dramatic moments inside the house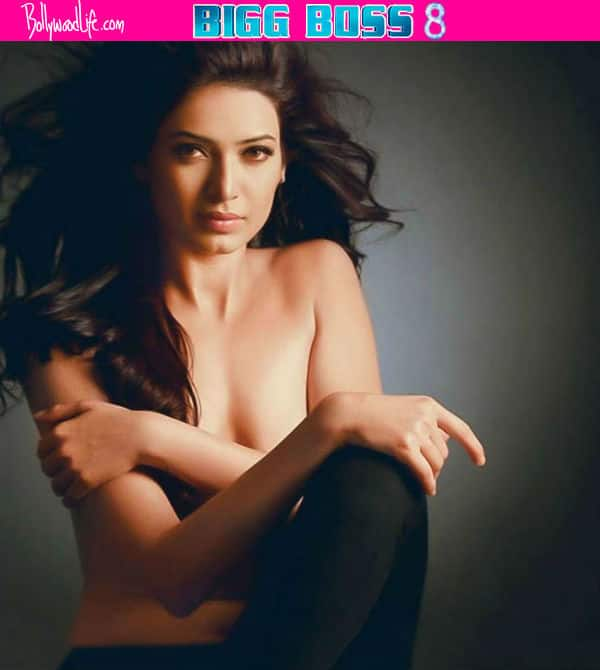 On her special day, BollywoodLife lists down Tanna's most dramatic moments inside the Bigg Boss house. Take a look!
Karishma Tanna has had quite an entertaining stint in Bigg Boss 8 so far. There is no doubt about the fact that the actress has added a heck lot of masala to the high voltage reality show. Many of you might know this, but today (December 21) is Karishma's 30th birthday. So as she turns a year older today, we at BollywoodLife decided to list down her most dramatic moments inside the house. Take a look!
The mirchi tamasha – It all started from this. Karishma applied 'mirchi' on her fellow contestant Gautam Gulati and he abused her in return in the very first task of Bigg Boss 8. Karishma's "mujhe national television pe gaali di hai" tamasha got her under the bad light of viewers and made Gautam a national hero. Oh this issue will be written in the history of Bigg Boss.
Taking the task too seriously – Remember the Babbar vs Lamba task? Well, again Karishma got too serious while playing the task was blamed to get too violent. She was held responsible for hurting Praneet Bhatt, Sonali Raut and Deepshikha Nagpal. And of course how can we forget her major argument with Minissha Lamba.
Yes or No – Bigg Boss played a task with Gautam and Karishma in which they had to give their answer in Yes or No without seeing each other. When asked to free Sushant Divgikar from 'sevak' duties Gautam answered Yes while Karishma, who was Sushan't best friend answered No! This definitely gave a big shock to Sushant who was watching the happening with the rest of the housemates on the TV.
Mera makeup mujhe wapas chahiye – It is during the same task, Gautam and Karishma got another chance to ask Bigg Boss to fulfill one of the given options. But still Karishma insisted on getting her make-up back instead of freeing her good friend Sushant or saving anyone from nominations. She was heavily criticized by everyone in the house and Gautam became an instant hero yet again.
When Karishma did a Alia Bhatt – There also came a time when Karishma was trolled on the internet after she failed to give some basic general knowledge questions asked by host Salman khan during one of the weekend episodes of Bigg Boss 8. People took to social media and started comparing Karishma to Alia Bhatt's dumb act on Karan Johar's popular chat show, Kofee With Karan. And we must admit, all those jokes did really cracked us hard.